| | | | | | |
| --- | --- | --- | --- | --- | --- |
| | | | | | |
THE WEEK IN RIGHTS
| NOVEMBER 22, 2017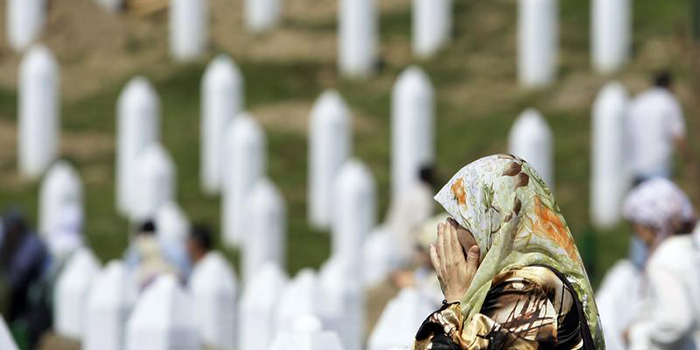 Hello, and welcome back.
Here are some important stories from the week that we think you should know about.
Ratko Mladic

, once known as the "Butcher of Bosnia,"

has been convicted

for genocide and other crimes.
Mladic

was commander of the Bosnian Serb Army Main Staff from roughly 1992 until 1996. In 1995, he was indicted with genocide, crimes against humanity, and war crimes for the the Bosnian Serb army's

mass execution

of at least 7,000 Bosnian Muslim men and boys after the fall of the town of Srebrenica.
The

massacre at Srebrenica

has been called the worst crime on European soil since the second world war. Following investigations on the ground in 1995, Human Rights Watch detailed this horrific atrocity and its aftermath in a

groundbreaking report

.
Following indictments for his part in the massacre,

Mladic went into hiding

. He was finally arrested in 2011. His conviction and life sentence today show that justice catches up with those responsible for horrific atrocities.
The International Criminal Court (ICC) might investigate possible war crimes and crimes against humanity in Afghanistan. This could include alleged crimes by members of the Taliban and Afghan security forces, as well as alleged crimes by US military and CIA personnel following the US-led invasion in 2001.
FIFA chose Russia and Qatar – countries with serious human rights problems – as hosts of the 2018 and 2022 World Cups. No wonder it's now scrambling to talk rights.
"Lives will be lost – again – this winter – unless people are allowed to move, in an organised and voluntary fashion, to the mainland."
VII Photo is having a print sale in collaboration with HRW. Now through November 27, you can shop their collection from some of the world's top photographers, and they will donate half of the proceeds to HRW!
Thank you for supporting Human Rights Watch!

Follow Us On:

| | | | | |
| --- | --- | --- | --- | --- |
| | | | | |




Human Rights Watch | 350 Fifth Avenue, 34th Floor | New York, NY 10118-3299 USA | t 1.212.290.4700