Nieuw klimaatrapport: niets doen is geen optie meer
Geen afbeeldingen? Webversie >>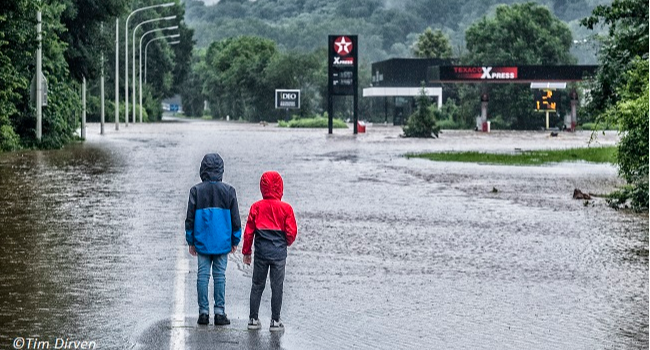 Hallo ,
De
klimaatcrisis
staat niet langer voor de deur: deze zomer heeft ze die deur gewelddadig ingebeukt.
Kolkend water en overstromingen na aanhoudende regen hebben ook bij ons tientallen levens geëist en een ongezien spoor van vernieling achtergelaten
. Een nationale ramp, maar bovenal een persoonlijke tragedie voor vele duizenden mensen. Onze gedachten gaan uit naar alle slachtoffers van deze watersnood.
Het ergste van al:
we gaan steeds vaker met extreem weer geconfronteerd worden.
Ook elders in de wereld laat de klimaatopwarming zich voelen.
Extreme
hitte, aanhoudende droogte, snel smeltend poolijs en waterellende
: het zijn vaste items in het nieuws geworden. De voorbije dagen werden we in het bijzonder geconfronteerd met hallucinante beelden van bosbranden in Griekenland en Turkije. Jaar na jaar wordt de klimaatcrisis erger.
Onze samenleving zal zich beter moeten wapenen tegen de gevolgen van een sterk veranderend klimaat. Meer natuur kan bijvoorbeeld helpen om water en hitte te bufferen. Maar we moeten ook de
wortels van het probleem aanpakken
, en er alles aan doen om de stijging van de globale temperatuur zo veel mogelijk onder de cruciale grens van 1,5°C te houden.
Elk tiende van een graad telt nu
. Dat werd maandag nog eens bevestigd in een rapport van het VN-klimaatpanel.
Lees meer over het alarmerende VN-verslag
Met Greenpeace zetten we druk op onze politici voor een ambitieuzer en eerlijker klimaatbeleid. Zo kwamen heel wat van onze voorstellen in 2019 in het regeerakkoord terecht. We mobiliseren nu voor Back To The Climate, een grote klimaatmars op 10 oktober. En daarna reizen we af naar de VN-klimaattop in Glasgow om er te ijveren voor 'climate justice': wereldwijde klimaatactie die oog heeft voor de verantwoordelijkheid van rijke landen en de noden van het Zuiden.
Wij hebben je nodig om druk te blijven uitoefenen op onze overheden. Jouw gift helpt ons om klimaat zo hoog mogelijk op de politieke agenda te krijgen.
Hopelijk kunnen we ook in deze moeilijke tijden op jouw steun rekenen. Samen kunnen we krachtdadig strijden voor de bescherming van onze planeet. Elk gebaar telt.

Van harte bedankt voor je steun,

Zanna Vanrenterghem,
Campagneleider Klimaat